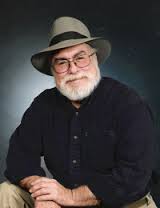 Previously unseen full lecture by Jim Marrs He explains how remote viewing has been used to take a look at the different extraterrestrial species interacting with the Earth. Marrs will present a program on what the trained viewers experienced when using this mental technology to study alien life forms.
An interesting to note this project made many discoveries regarding UFOs and extraterrestrials. Jim shows us some of the amazing findings that top remote viewers have recovered.
Emigrate While You Still Can! Learn More...
Jim Marrs born James Farrell Marrs Jr. was an American newspaper journalist and New York Times best-selling writer of books and articles on a wide range of alleged cover-ups and conspiracies.
(Visited 25 times, 1 visits today)
Please follow and like us:
448total visits,3visits today