As many have suspected over the years, the Rothschilds control every market, including our medicine and foods.
Due to this, the Rothschilds have effectively removed from our diet the very foods that prevents cancer, by replacing good, healthy foods with their manufactured Frankenfoods.
Society needs to go back to organic and wholesome foods for better health and longevity.
If the Elite does not allow us to do so, then we must form a revolution.
What the rich are doing is a crime against Humanity and Life.
When will humanity revolt against the Elite?
The video below presents the stunning evidence of just how the Rothschilds have used Cancer to control our health.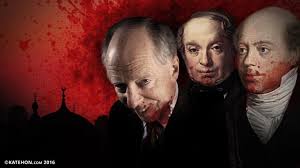 Reference:
https://www.youtube.com/watch?v=1f7qhMjG6_s
Please follow and like us: