If you're a fan of celebrity conspiracy theories, then this one will make your brain hurt.
The internet is freaking out over an old photo from the '90s of a woman who looks identical to Taylor Swift. They seriously look like twins, it's insane.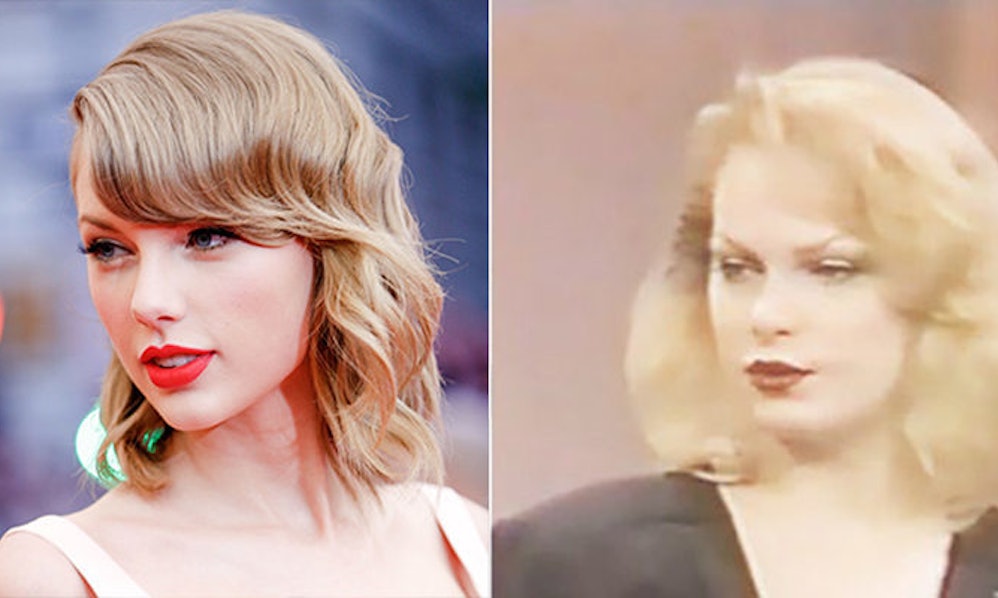 This isn't just any ordinary woman, however. She's Zeena Schreck LaVey, the daughter of the founder of the Church of Satan.
UHHH, yeah. Let that sink in for a sec. Zeena was interviewed back in the day by "Good Morning LA" and the clip is going viral.
https://www.elitedaily.com/entertainment/celebrity/taylor-swift-conspiracy-theory-satanist/1604665
(Visited 20 times, 1 visits today)
Please follow and like us:
Related Posts
477total visits,1visits today