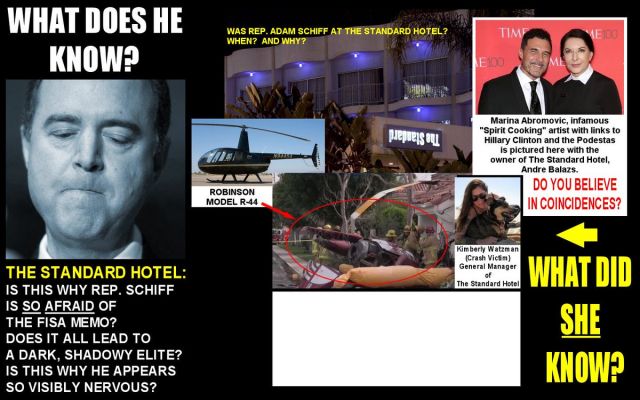 Illuminati #Rothschild agent Adam Schiff was compromised in acts of pedophilia at The Standard Hotel with Hillary #Clinton spirit cooker Marina Abromovic according to Steve Pieczenik in the video above! Get this information everywhere patriots and make sure to tweet it to Trump @potus and @realdonaldtrump as well.
Let's all pray that God gives Trump the wisdom of S0lomon and brings all the guilty to justice! God has always protected President Trump and will allow nothing to take him out of office! I'm not worried about it at all. I can't wait to see the communist democrat tears on election night 2020! It's going to be epic again when God shocks the world again!
Trump likes to call Adam "Liddle Adam Schiff". Do you know why? He's not misspelling "Little". He calls him Liddle Adam Schiff because he's doing an epic troll on him about being tied to the "Liddle Kidz" foundation which many people say is a front for pedophiles! Judge for yourself in the videos below, especially that last one! No doubt in my mind, something very evil going on with the Liddle Kidz foundation that Schiff is tied to.
It appears President Trump has already gotten the memo that Adam Schiff is a pedophile and that's why he loves calling him "Liddle Adam Schiff". Judge for yourself though! I would bet anything Liddle Kidz is up to their wide open eyeballs in pedophilia! Trump is the master to messing with people's minds! I love it!
Here's more info on Lidde Adam Schiff
https://steemit.com/pizzagate/@newtreehints/massage-for-children-the-liddle-kidz-foundation-and-house-representative-liddle-adam-schiff-of-california
Total Page Visits: 514 - Today Page Visits: 3